10 Foods to Avoid For White Teeth
Being mindful of your oral hygiene is essential to maintaining a bright, white smile. However, watching what you eat and drink can also help keep those pesky stains at bay.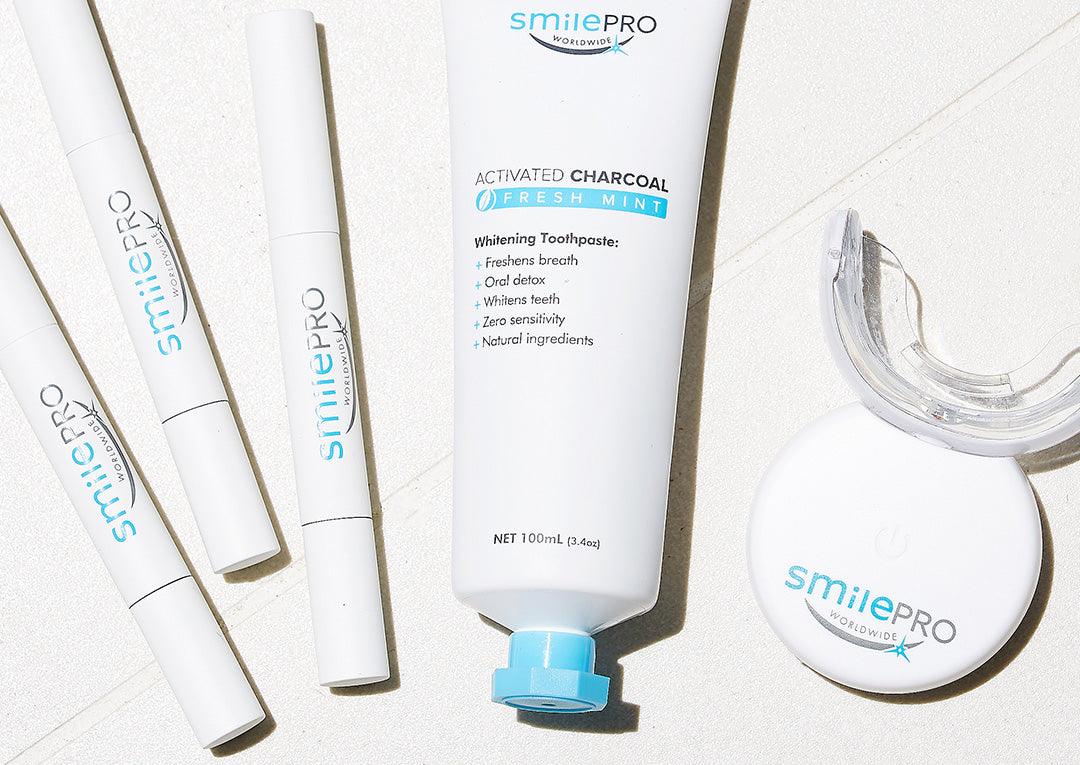 How LED Teeth Whitening & Gel Works
The teeth whitening process is a simple enough process to follow: apply the teeth whitening gel, attach the accelerator light and wear for the allotted time over the 7 to 12-day period. Voila! At t...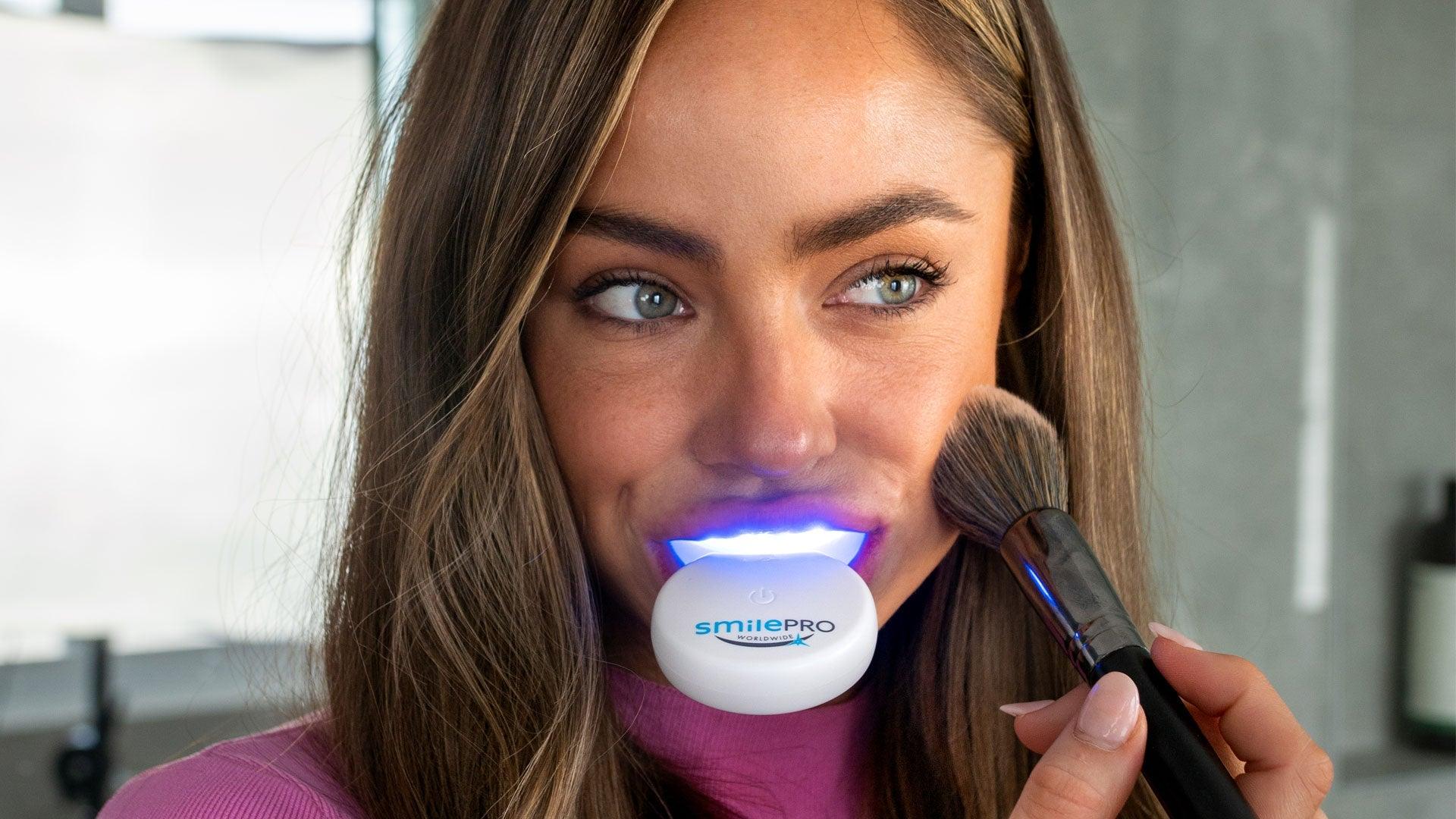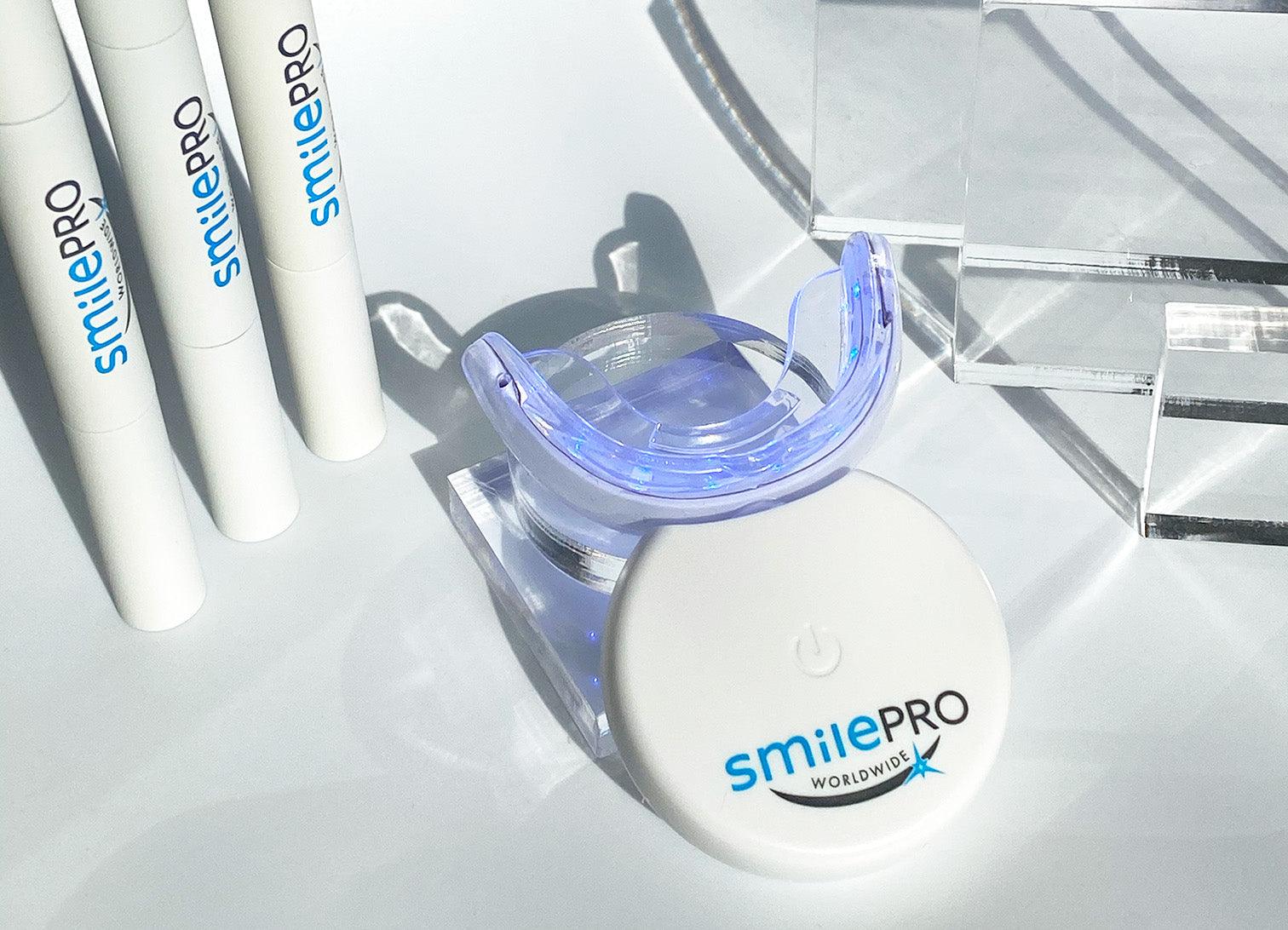 Professional Teeth Whitening - Kits vs Dentist
It's not as difficult as you might think to achieve the dazzling white smile you've always wanted. Professional teeth whitening is simple, safe, and best of all, it's easy to do at home.
How to Care for Your Newly Whitened Teeth
Just had your teeth whitened using SmilePro's teeth whitening kit? Maintain your glowing smile and prevent stains from occurring by following our guide on teeth whitening aftercare.
Having strong and healthy teeth should be a priority for everyone. SmilePro Worldwide shares our top tips on how you can keep your teeth looking and feeling their best every day.
The Top 7 Causes of Tooth Discolouration
Not sure what's caused your pearly whites to go from photo-ready to a shade you'd rather keep hidden? SmilePro explores the different types of tooth discolouration and what's to blame.